Oh my boyfriend! So silly! But I will not get ahead of myself, here is my update on my holiday season:
So Xmastime went a little something like this...
I was dog-sitting for my friends' German Shepherd like I previously stated and working. Then I found out I got off more time from work than expected and tried to go home early but couldn't due to how much money it would cost to switch my ticket. BUT THEN an ice storm warning came into effect and I called the airlines and got my ticket bumped up from Xmas Eve night to Xmas Eve morning for FREE! Can we say awesome?! So the I got on a direct flight from LAX to Detroit and finished a book on the plane ride. My honey Joe picked me up and we drove from Detroit up to my home town. Enjoyed some dinner with my family and went to sleep snuggled up with my parent's puppy Petey!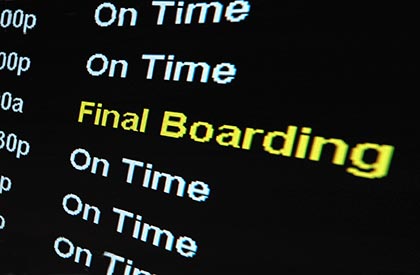 Christmas morning we woke up early and hung about waiting for everyone to show up at my folk's place. We ate a big breakfast, starting drinking mimosas (at 10am), and passed out presents. Joe got a beautiful hand-carved wooden Polish chess set that he admired on our last trip to Hamtramck with my folks, a Barnes & Noble gift certificate, starbucks iced coffee mug with coffee beans, & some cigars. I got a gift certificate to Victoria's Secret (I got three bras because of the semi-annual sale going on now!), a gift cert to American Eagle (I got a grey long john shirt, a white long sleeve shirt and a green & navy blue scarf), a bath & body works bath set, $500 from my folks for whatever, and a promise to buy me a new digital camera. We both made out pretty well I'd say. Plus everything was light so we didn't have extra weight to add to our luggage.
We then proceeded to continue drinking all day and plyed the new wii my folks got my younger siblings. We had dinner. Now by this time I was pretty drunk. I don't really drink a lot out here because it's so expensive so this marathon drinking day took it's toll and I was pretty tipsy. I had invited some friends over for a get together that night. Well what I didn't know was that a friend's fiancee pushed my sister, a friend barrelled over my Pops to get beer, and another friend was rude to my other sister. So my family was pretty peeved with me (though at the time I didn't know all this and thought they were being ridiculous). So everyone went home and I went to bed angry.
The next morning I got balled out pretty good by my Pops, this is when all the info about the pushing and rudeness came out. So I apologized for that. But really it came down to this: my parents don't like it when I one: drink and two: have more than one friend over. They don't enjoy my personality when I'm not sober so I've decided to not drink or have friends over at their home. I will go elsewhere. I think that will prevent anymore lectures on those issues. What can I say? Every year one of us kids gets balled out about something so it was my turn this year. Last year my older brother got it and the year before my oldest brother. We just keep rotating it amongst the six of us so I should be good for five years. :)
We escaped to the mall for awhile. Then picked up wine to replace that which was drunk by my friends, and got some groceries. Joe and I made a spicy tuna tartar like that at the restaurant I work at out here. It was SO good!! My parents were so impressed I think that they stopped being mad. And then that night I went out with my bf, my little sister and her bf, my older brother and his gf, and my two cousins and their dad. We went to a local dive bar but had the best time. My bf's sister came out. My cousins got wasted with my uncle and sang karaoke. It was a riot. And made up for the not so awesome morning. Good times were had by all.
The next few days we just hung out with some friends of mine from high school and my family and my bf's sister. I got a lecture on my career choice of being an actor and how I need to find a job that will give my health benefits due to my crap back. It's just a bit frustrating to have the same conversation over and over again with my family about how I want to be a working actor. They don't quite get it. It's hard to explain to people who aren't into the creative arts as jobs. They don't understand it. I tried to explain again though. I guess I'll just have to keep on trying to explain until they get it or give-up on trying to change my mind.
I also did a girls day with my mom, two sisters, and my brother's gf Heather, whom we call Taco. We did some spa treatments and had a really great lunch at Cafe Zinc at The H hotel in my hometown. It was just nice to relax, get a pedi, and eat some delicious food and sip mimosas. Good times. Plus all the girls wore the headbands I made them for Xmas! :D
Joe and I left my folks on the 30th to go down to my bf's hometown and the college town where we both went to school. We hung with his family, a friend of mine I hadn't seen in 7 years came up for a visit we had to unfortuantely cut short, and then later went out with more friends for a hookah night at the mediterranean restaurant and bar near MSU's campus. It was such a great day/night. We went back to a friend's place where I slept for 3 hours and Joe played video games all night. Our buddies drove us to Detroit at 4am to catch a 7am flight. We flew all day back to LA.
Once we arrived we had to pay $85 for the LAX parking lot!!!! Never doing that again. Drove home to our apartment. Unpacked. I showered, we ate a little lunch, and I drove out to Malibu to work. I wore one of my little hat creations and so many cistomers asked about it I handed out about 5 business cards! It was great. I got out of there around 10:15 and hauled butt home to find Joe asleep! Haha, poor thing was so tired from travelling and not sleeping but a little on the plane that day. So we had some champagne and spaghetti-o's, watched the ball drop, shared our first midnight smooch in our entire almost 4 year relationship, and went to bed! It was a pretty crazy but fun trip.
So for those interested the reason it was our first midnight smooch was because I always seem to get stuck working New Years Eve, it's a pretty big holiday for restaurants and bars and as an actor working as a server for the flexibility of that job normally you are required to work NYE. So last year I was supposed to make home in time but some girl cried about how I had Christmas off so I got stuck opening and closing, thus missed midnight. The year before that I worked at a theatre in Chicago and Joe was stuck in MI. The year before that I worked and we weren't officially together yet so it didn't happen. So it was great to finally get a midnight smooch!
I hope everyone else's New Year and holiday went amazingly and I can't wait to hear all your stories! :D
P.S. Erin, my next post will be how Joe and I met. :)